Import your car from Japan
From € 1.449
+ shipping costs to the Netherlands
Have you found your dream vehicle in Japan and are you wondering how to import it to the Netherlands? Then it's good to know that we can take care of the entire process - from door to door. Whether it's handling administrative procedures or arranging the complete process, including transportation.
After a single phone call, everything was clear. I provided the details by email, and the declaration was ready the next day!
— R. Caspers
Step-by-step guide to importing from Japan
Are you about to purchase a vehicle from Japan or have you already done so? Through the following steps, we provide an insight into the import process at VDS Auto Import.
Purchase
The importing process normally begins with the search for your dream car or motorcycle. In many cases, these vehicles are purchased online through Japanese auction sites. You can contact us in advance for a free consultation on the vehicle tax (BPM), import duties and other associated costs.
Taxes
When importing a car from a non-EU country, it is usually subject to import duties, VAT and BPM. The amount of these import taxes can influence the decision to import a car or not.
Import duties and VAT
Import duties for passenger cars amount to 10% of the sum of the purchase price plus transportation costs. VAT is 21% of the sum of the purchase price plus transportation costs and import duties.
BPM (Dutch vehicle tax)
The amount of BPM to be paid is determined, among other factors, by the CO2 emissions, age, and market value of the vehicle and can be calculated in various ways. At VDS Auto Import, we make sure you don't overpay on taxes.
Transportation
Transportation when importing from Japan often involves domestic transport (from the place of purchase to the port) and shipping to the Netherlands. We can take care of both domestic transport and shipping right to your doorstep. For current rates, we recommend requesting a non-binding quote.
Conversion
In addition to technical inspections, we can handle the necessary technical modifications in our professional workshop. This includes changing the lighting, but we can also fit accessories such as (detachable) tow-bar, insurance-approved alarm system, and navigation systems. Conversion is quoted separately. Please consult your VDS Auto Import specialist for more information.
Inspection
The inspection for a non-EU vehicle registered in 1998 or later consists of two phases. Firstly, the vehicle undergoes an individual type approval. This is an inspection conducted by the German inspection authority GTÜ. After your car, motorcycle, or camper van has been approved administratively and technically, the Dutch inspection by the RDW (Netherlands Vehicle Authority) is conducted. Because of close collaborations with all the different inspection authorities and our own inspection lane, we can guarantee a smooth process.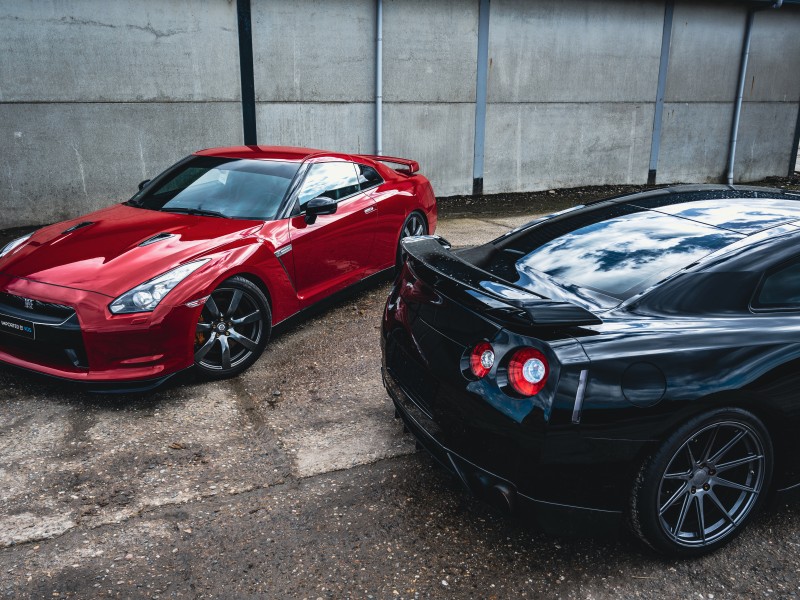 BPM & registration
After the inspections, we take care of the BPM handling with the Dutch Tax Office. When completed, we'll handle the vehicle registration and order the license plates registration. After completing all steps, the car is eligible for the Dutch roads.
Import from Japan
Type approval
Dutch registration & recycling contribution
BPM handling
Secured storage facility
Access to a personal online environment
Exterior washing
Luxury license plates
Importing from Japan - What to consider?
Adjusting the headlight pattern
In Japan, people drive on the left side of the road. This means that the headlight pattern is also adjusted accordingly. Before a Japanese vehicle can undergo individual type approval, it is necessary to adjust the headlight pattern.
Japanese export certificate
Unlike other countries, a Japanese export vehicle does not receive an export registration. However, you will receive an export certificate. As this certificate only contains Japanese characters, sometimes a translation is also provided.
Aftermarket parts not allowed
Sometimes certain parts of the vehicle have been replaced with Japanese aftermarket parts. These may include headlights, exhaust systems, and shock absorbers. Since these parts do not have European approval, a vehicle with these parts cannot be admitted. Please be aware that it may be necessary to replace modified parts before the car can be inspected.
Do you have any questions or need customized advice?
Our team is happy to assist you!